YouBed is one of this year's most anticipated launches according to the magazine Hotelier Middle East
In the latest issue of Hotelier Middle East YouBed has been appointed as "one of the most anticipated new launches of 2017". YouBed will be presenting the bed at The Hotel Show Dubai and according to the magazine YouBed is also one of the "Top ten things you cannot miss" about the show.
Read more >>>
The world's most comfortable hotel bed
YouBed is the world's first hotel bed that provides adjustable firmness without interfering with its superior comfort features.
Give each guest what they value the most – a really comfortable bed based on individual needs.
Mövenpick Hotels & Resorts has launched a ground-breaking new sleep concept in Europe
– a room category that guarantees guests what they value the most – a really good night's sleep.
"…we decided to team up with the Swedish bed manufacturer YouBed. Their unique adaptable
beds have been tested by our guests on-site over a period of six months and the results were
overwhelmingly positive," said Ola Ivarsson, Chief Operating Officer Europe, and continues…
Read Mövenpick's press release >>>
Mövenpick launches ground-breaking sleep concept
Mövenpick Hotels & Resorts launches a game changing sleep concept based on our world unique "one-bed-fits-all" innovation.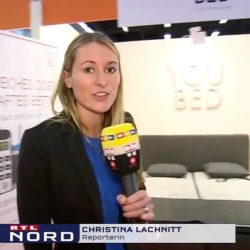 YouBed is creating international attention
See TV spot where reporter from German national television, RTL, evaluating the adaptable YouBed at the Internorga trade show in Hamburg.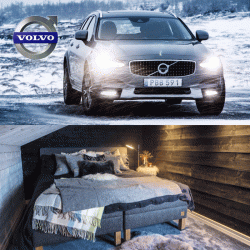 Volvo Get Away Lodge
installs YouBed
Volvo just launched the Volvo Get Away Lodge in Åre. A brand new V90 Cross Country is included in the rent, and on top of that you will sleep in a YouBed.
"The Sleep Revolution" by
Arianna Huffington
In the Swedish version of "The Sleep Revolution" is YouBed presented as a solution to hotels main challenge
– to offer a bed that fits all guests.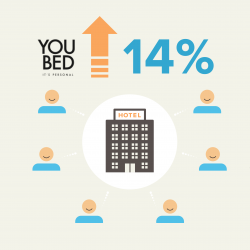 Adaptable beds increases
guest satisfaction (NPS)
According to a major NPS study conducted by Loopon, it is statistically proven that the adaptable YouBed results in more satisfied guests.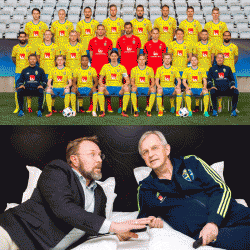 Team Sweden shipped
special beds to EURO16
The Swedish football team decided to ship adaptable YouBeds to France since peak performance requires that all players have a good night's sleep.
Scandinavian chain offer
YouBeds at almost all hotels
First Hotels launches a new room category, SmartBed, based on the adaptable YouBed at almost all of the hotel chains 63 hotels.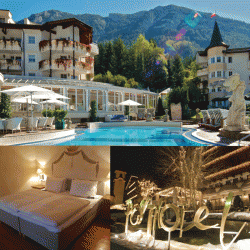 Posthotel Achenkirch Austria now have YouBed
We are happy to welcome the 5-star SPA hotel to our YouBed family. Posthotel have been a forerunner in wellness for over 30 years.