ABOUT THE HOTEL INNOVATION
Every hotel is in the business of sleep, and a good night's sleep requires a comfortable hotel bed. But there's a problem. A standard mattress, with fixed firmness, cannot satisfy all guests with individual preferences.
A Swedish hotel innovation now presents a solution that enables instant firmness adjustments in a high-quality pocket spring mattress without compromising on sleeping comfort, simply by using a remote.
This one-bed-fits-all solution will be available globally through a new sleep concept that we believe will be beneficial to the hotel industry, helping them provide what every guest deserves, a comfortable night's sleep.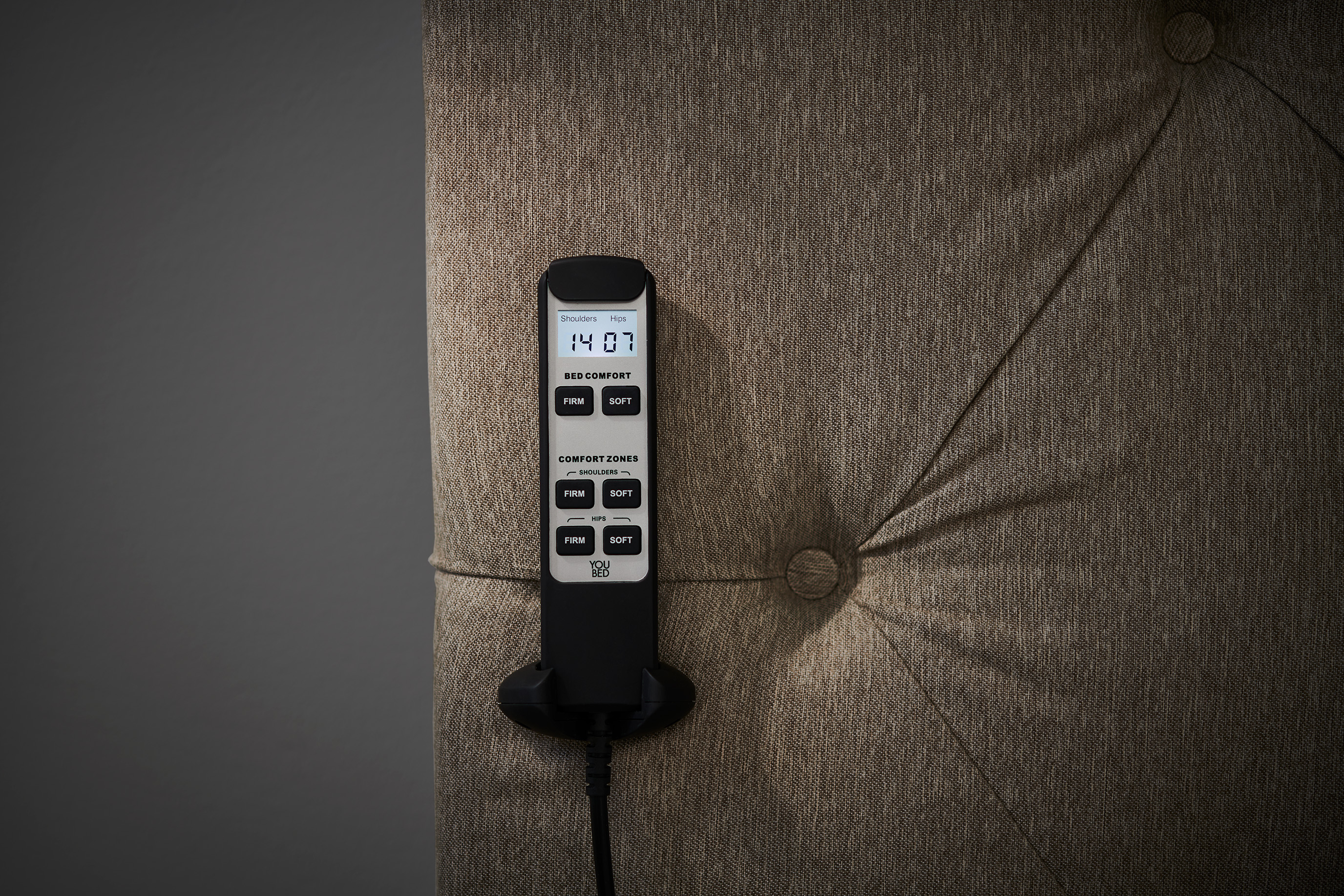 How it works
The YouBed-innovation is based on the latest frame-bed technology, which allows for double layers of pocket springs to work independently over its entire length, better accommodating the weight and body shape of every user. The pocket spring system can easily be compressed or released with the remote, making the mattress firmer or softer, while fully maintaining the highest levels of bed comfort at all times. You can independently fine tune both the shoulder and hip sections on each side of a double bed. The result is a one-bed-fits-all solution that will please all unique users regardless of height, weight, body shape or preferred sleeping position. The innovation is protected by several patents.
THE BIG WINNER OF INNOV (Europe's biggest hotel innovation contest)
MOTIVATION: With its adjustable firmness, this pocket spring mattress satisfies the individual comfort preferences of each client. The firmness of the mattress is easily adjusted using a hand control. YouBed is a solution to the biggest challenge of the hospitality industry: to guarantee every guest a personalized and comfortable sleep. Bedding is no longer a lottery!