EASY AND PROFITABLE TO BECOME A SLEEP FRIENDLY HOTEL
When you replace an existing bed with the personalized YouBed, the whole room is turned into a YouBed Sleep Concept.
By implementing the YouBed Sleep Concept you can proudly claim to be a sleep friendly hotel. Your brand will be differentiated and your customer offering elevated to a level that has not been possible before.
The YouBed Sleep Concept is an operational investment that can deliver a competitive edge, be profitable and often be self-financing from day one. It will easily justify a higher room rate and attract many new guests that will finally know where to find comfortable beds and a good night's sleep – based on their own individual needs.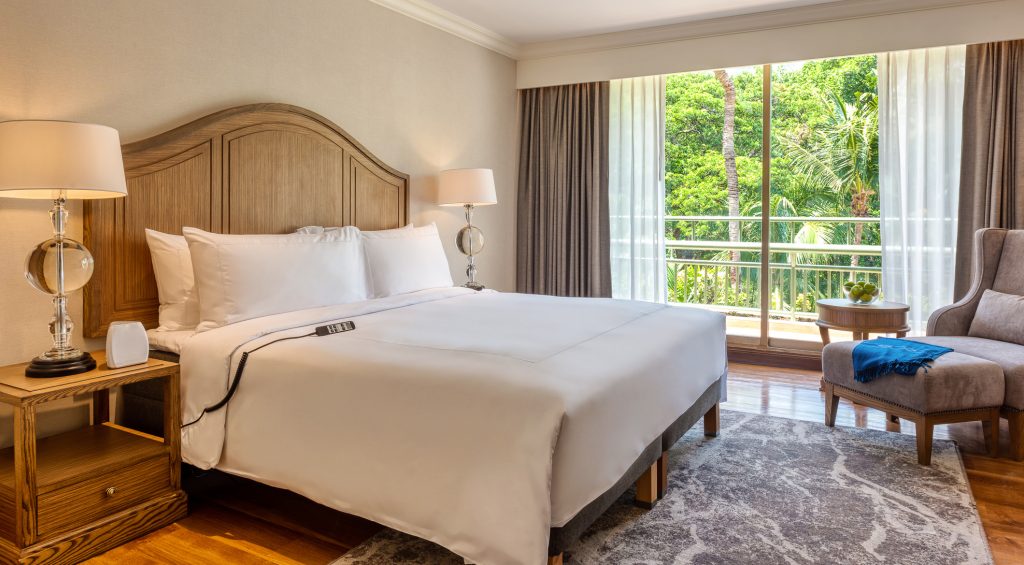 PROOF OF CONCEPT
Several independent studies, based on more than 2000 YouBeds in 100 European hotels, demonstrate the unprecedented impact upon customer satisfaction and hotel revenue once a normal hotel bed is replaced by the YouBed Sleep Concept.
The results are highly positive but not surprising, given they measure the impact of fulfilling the industry's most important service, comfortable beds and sleep, for the first time.
In summary; customer satisfaction increased by 14% (NPS Index) and the average room rate by 20 Euros per sold night. Together with dramatically increased occupancy, as a result of higher guest loyalty and the ability to attract more new guests to the hotel, the payback time of a YouBed Sleep Concept investment is under 6 months.Every potential buyer will also be able to evaluate the concept themselves before purchase.
Tip: The YouBed Sleep Concept can easily be applied to existing room categories. Simply replace the old bed with a YouBed and add the sleep concept name (e.g. Sleep) to the existing room-category name – for example: Sleep Room, Business Sleep or Superior Sleep. This motivates the higher room rate.