The bed with adjustable firmness
– upgrading guest personalization
The game changer of the hotel industry
Guest personalization is the key to create a winning hotel. This especially applies to the sleep experience. Every hotel is, after all, primarily in the business of selling a good​ night's ​sleep. However, a good night's sleep requires a comfortable bed and this crucial service has up until now been impossible to personalize. You simply don't know if your guests prefer firm beds, soft beds or anything in between – and a regular, static bed can only please a selected few.
Now, a groundbreaking innovation opens for a paradigm shift of the hotel industry and leads the way for the hotels of tomorrow. This, by finally making it possible for hotels all over the world to provide each and every guest with a ​comfortable bed. Which also is the very thing that guests value the absolute most from their hotel stay. It is not only possible, but actually very easy and doesn't have to cost a thing to become a truly personalized hotel of the new generation.
Read more >>>
The world's most comfortable hotel bed
YouBed is the first and only bed that provides adjustable firmness without interfering with its superior comfort features. The firmness of the mattress is easily adjusted by using a hand control. ​This provides​ each guest with a perfect personalization and a sleeping experience completely based on individual needs. The world's most comfortable hotel bed pleases every single guest, not just a selected few.
Read more >>>
The YouBed company and innovation is considered of prioritized national interest to the State of Sweden. YouBed is therefore provided with governmental support to facilitate sales development and global expansion.
Business Sweden (Swedish Trade & Invest Council) is responsible of product and company introduction and to establish local YouBed offices at new markets.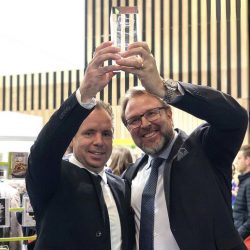 YouBed – The big winner of INNOV18
YouBed are the winners of Europe's greatest innovation competition, INNOV18. This was announced November 11 at EquipHotel in Paris.

Mövenpick Hotel Berlin's unique offering: the YouBed
Gay Times magazine in UK wrote an article about Mövenpick Hotel Berlin, the location and their SLEEP-concept where YouBed is a bed to be thankful for.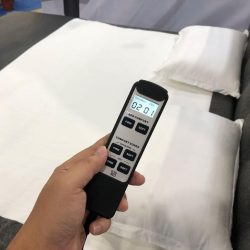 "This adjustable bed promises sleep nirvana"
CNET.com in Singapore have evaluated the innovative YouBed, and nearly dozed off on the job trying it out. Read more about their comfortable experience.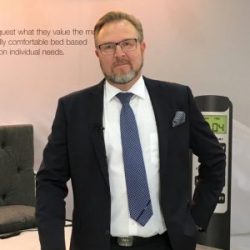 "Rest Easy With YouBed"
In the latest issue of Hotel News ME our CEO, Mattias Sörensen, talks about what the future holds for the hotel industry, and why YouBed are the pioneers.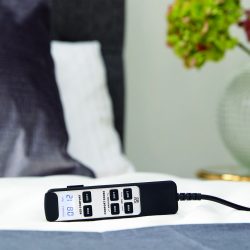 "This hotel mattress allows you to control the firmness"
Great article in The Daily Mail, where they write about YouBed becoming the favorite bed among top hotels.
YouBed to debut in India
We are now expanding into India. Business Sweden believes YouBed to have the potential of being a success worldwide and will therefore support our launch in India.
"Sleep still sells at the Hotel Show 2017"
"Debuting at the Hotel Show is YouBed, a customisable hotel bed from Sweden that has already had success in hotels across Europe."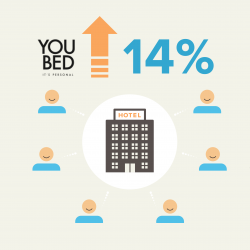 Adaptable beds increases
guest satisfaction (NPS)
According to a major NPS study conducted by Loopon, it is statistically proven that the adaptable YouBed results in more satisfied guests.