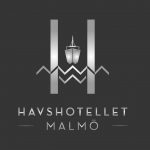 Havshotellet (The Seaside Hotel) in Malmö, Sweden

In 2016, Joakim Vinnardag and his family took over Havshotellet (the Seaside Hotel) and installed YouBed beds in three out of the hotel's total of 21 rooms. During the hotel's complete renovation in 2018, the family tried a variety of different bed brands, but the final decision was made on YouBed. This time, however, they bought beds for all the rooms. Havshotellet is so far the first and only hotel in the world with only YouBed beds.
– From the very start, we wanted to put a lot of effort and focus on comfortable beds. That's a decision we have never had to regret – and that has given us a 9.8 bed review rating on Booking.com, and placed us at #1 on TripAdvisor regarding most frequently booked hotels in the Malmö region, says Joakim Vinnardag, hotel manager at Havshotellet.
– In general, the guests are very positive, the only comment we sometimes get is that the bed is not firm enough. With the technical function of the bed comes an added bit of work in terms of explaining to the guests how it works, but this is easily offset by the positive reviews we receive. The beds come with a simple service kit which, together with excellent personal support from YouBed, has enabled us to provide fast service to the guests, Joakim Vinnardag continues.
Havshotellet has a 48-month leasing agreement with YouBed. The agreement means that they pay a monthly cost for all beds. When the installment period is over, the beds will be the property of Havshotellet.
– YouBed was very accommodating regarding the installment plan. The flexible leasing arrangement was a great advantage regarding financing. Purchasing beds of top quality was a very important and large investment that was facilitated by the ability to pay off every month, so it has worked out very well, continues Joakim Vinnardag.
What would you like to say to a hotel that is considering hosting YouBed?
Go, just go, would be my advice. We are one hundred percent satisfied with the quality of sleep, and are able to offer our guests a unique experience and something they will hopefully remember: a completely personalized bed.
Do you think your customer satisfaction would have looked different without YouBed?
Yes, definitely. A really good sleep is one of our unique selling points at Havshotellet. We would probably not have received bad reviews, but the customer satisfaction and the comments would have looked different. We would not have been subject to this positive buzz. As of now, we really highlight YouBed on our website to show our guests that we can offer them a guaranteed good sleep if they stay with us.